Heavenly days, y'all.
I'm getting Ellie's cold. I can feel it.
The pile of tissues next to my computer proves it.
I'm going to make the kid start wearing gloves and a mask in public.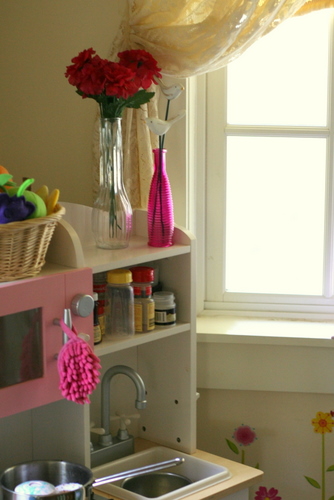 Pink kitchen, pink vase, white birds.
We rearranged a little bit before Christmas and moved Ellie's little pink kitchen, her 'pantry' and her table and chairs to her room. This instantly transformed it from a baby's room to a little girl's room (boo hoo hoo). It's really cute in there and I am thinking of moving in. We should probably take some pictures, but that will require me to neaten and get out the umbrella lamp (it is DARK on the back of the house).
In case you are having a hard time seeing it, I took the vase outside and created a tableau. We found out that C.C. put it in the swap box (Ellie says "Nank you!") for us! I'm not sure a piece of glass has ever had so much love.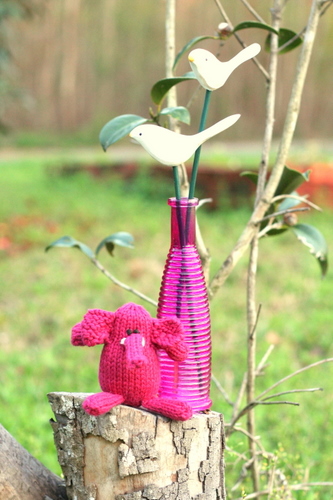 Still Life with Magenta Elephant. They match!
My home has never had so much pink.
Time to blow my nose and make a cup of tea with lots of honey.