In the few weeks left before school starts,* we've planned a bunch of field trips to places we've been meaning to go but just haven't managed to visit. Today was the Dauphin Island Sea Lab!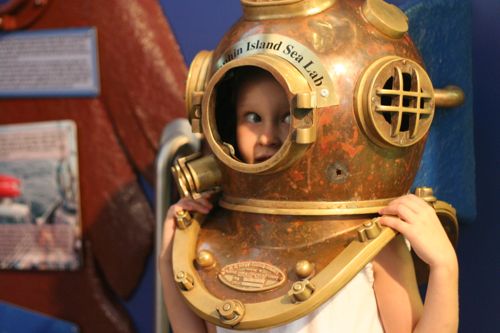 hee
They've got a little octopus, fossils, a lot of delta fish, rays, coral, a bit of a salt marsh, a pretend fishing boat and plenty of information about all of it. You can also see the oil rigs out in the Gulf. There's a little wind tunnel thing that *supposedly* blows 72mph wind (just under hurricane strength) on you.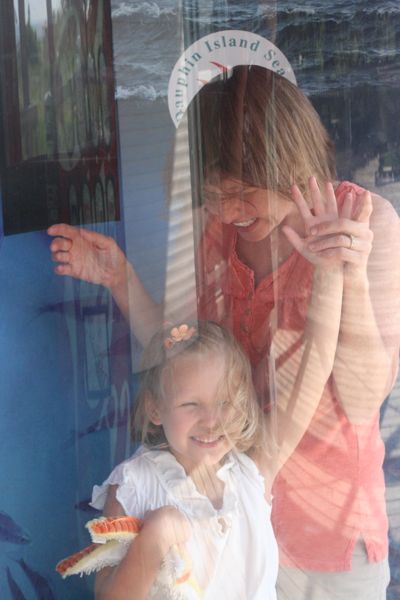 I didn't have a pocket anemometer to prove anything, but I don't buy it.
Ellie had a great time – the wind machine was her favorite part. With the possible exception of the gift shop, of course. Please note the plush sea star in the wind machine with us.
*boohoohoo