Mail service has been restored! Look what they brought me: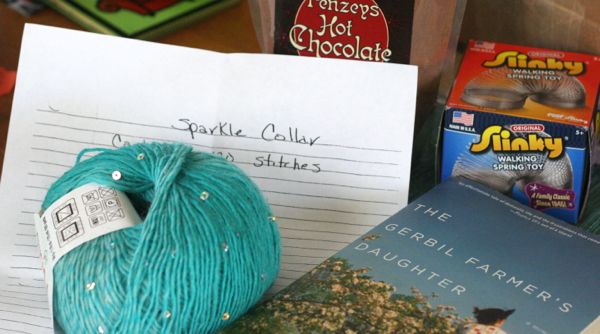 Swap box!
Isn't it fun when stuff happens at just the right time? We're melting and Ellie is back in school today. It's a perfect day to make a Sparkle Collar (Polaris by Rozetti – it's got sequins) and start a new book! "The Gerbil Farmer's Daughter" – I flipped through and there are pictures of gerbils! I can't wait!
Thank you so SO much, Donna (in Wisconsin, where they take cold seriously), you made my snow day.
Now if you'll excuse me, I have 120 stitches to cast on.