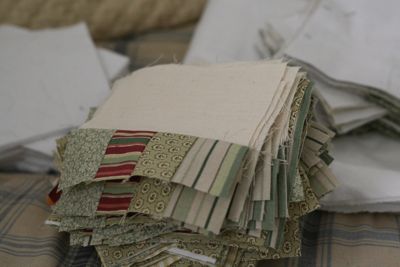 I've been working on the treats for the Team Captain Boxes.
22 teams = 22 Team Captains.
4 coasters per team captain = 88 coasters.
1 top block per coaster + 1 back block per coaster = 176 squares.
4 tiny blocks per coaster = 352 tiny squares.
1 absorbent middle per coaster = 88 absorbent squares.
I cut out 616 squares.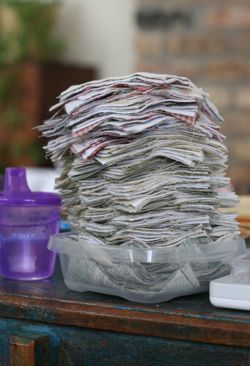 88 coasters waiting for the final seam and flip.
That's also 528 seams (6 per coaster) and a lot of ironing.
And some cat hair completely free of charge.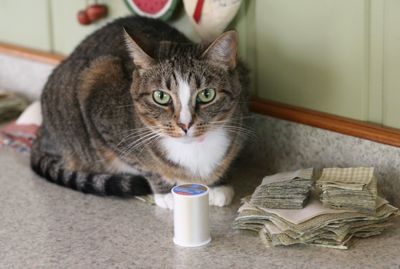 Sorry about that.
The tutorial for these coasters can be found here!
There is also $124 from pattern sales and a very generous donation (thank you, Lisa – I can't find your email address anywhere) for prizes! Remember, all the proceeds from pattern sales until September 30 will be used for Dish Rag Tag!