I've done something a little different with the Dish Rag Tag Prizes this year. Once I had the idea, I just couldn't stop myself!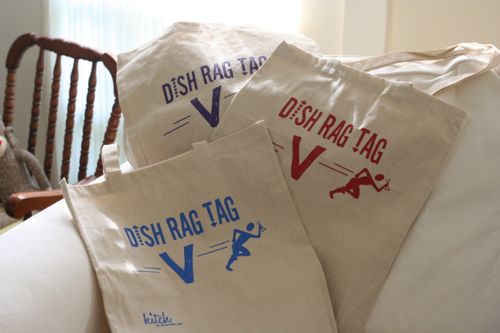 Tote Bags!
The first place team gets to pick their color first (red, purple or blue). Second place can decide between the two colors remaining and third place has the decision made for them. The bags are designed and printed by Erin of KitchTowels.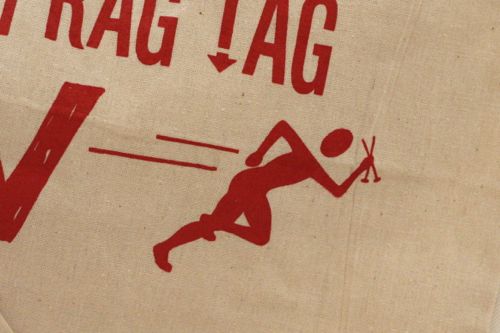 Please don't really run with needles.
Prizes this year were sponsored by a four year Dish Rag Tag Veteran, Wen (slowknitter). I often say that life gets in the way of knitting, but she still found a way to participate for the fifth year of the race. Many thanks to Wen for the support, and to all of you for making Dish Rag Tag special every time.