I'd thought I'd never be ready. Ellie put on her crankiest pants especially for these pictures.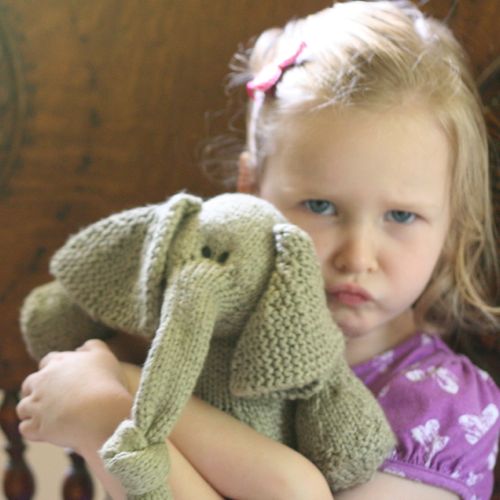 E is for Elephant
Available on Ravelry and Etsy. Early adopters, always always pick Ravelry so you can get updates easily.
India is home to almost 60% of the remaining Asian Elephant population. In Northern India, large numbers of elephant babies are stolen from their wild families by poachers, trained and held as captive workers. Asian Elephants are endangered, their survival in India is critical to their survival as a species.
Which is why $4 from the purchase of each "E is for Elephant" pattern will go to Wildlife SOS. This organization specifically targets captive 'working' elephants in urban areas to help the wounded, malnourished and dehydrated. Wildlife SOS offers medical services to all injured elephants, teaches humane handling and is working to remove the neediest elephants to an elephant sanctuary. It takes many thousands of dollars to rescue a single elephant, but every little bit helps. For more information, please visit WildlifeSOS.org