When I cleaned out my office, I rearranged a bit and liberated a little bookshelf from the cats' sun parlor. Which thrilled me because it gave me what I needed for a project that's been on my mind since Ellie turned two.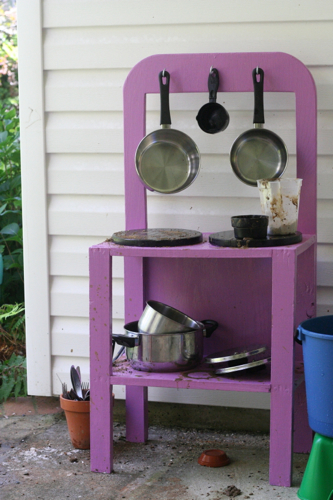 A Mud Pie Kitchen! Purple is what happens when Ellie gets to pick.
My Dad cut out the top piece and the burners, Ellie and I painted, Ellie and her Dad made the first mud.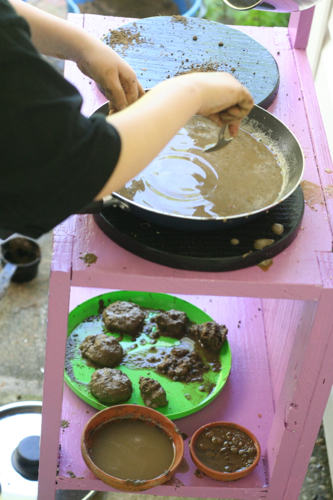 See the cookies in the oven?
It was a complex process.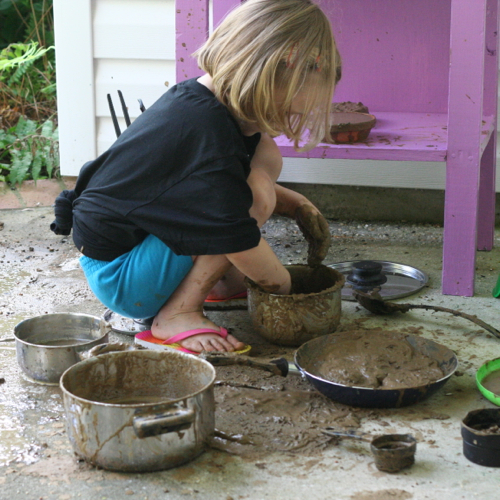 The perfect consistency is somewhat elusive.
The back porch and the shower floor are somewhat gritty.
But absolutely worth it. I hope your Sunday was as gorgeous.
P.S. Tomorrow (Monday) is the last day to enter the drawing for April's Mindful Fiber from Quo Vadis Handspun!