At dinner on Tuesday, Great Gran pointed out that it was only two months 'til Christmas. I gotta get on that – the Traditional Limited Edition Emily Ivey Handmade Christmas Ornaments are usually finished by now. But don't worry, I have a plan.
It's such a good plan that I had time to make a play house for the cats.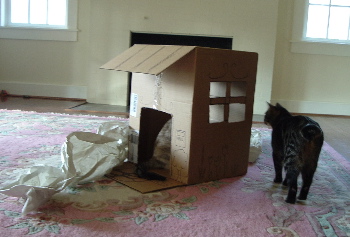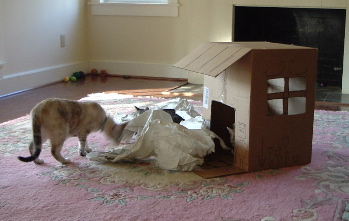 Angus is not pleased that their new house is close to the fireplace. It used to be a quiet neighborhood.