I completely blew off my To-Do List (see previous entry) yesterday. I had a great reason. My wee tiny Tupperware cake tote arrived and I needed to make a wee tiny cake so that I could take a picture. Here is the picture: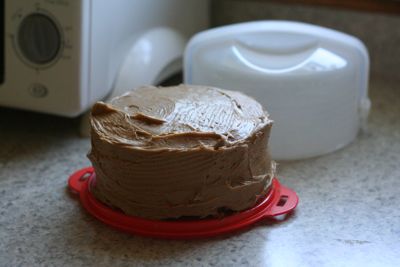 Yellow Cake with Molasses Caramel Frosting. I got a cavity licking the bowl.
You can get your own from the Tupperware website. It's meant to be a CD holder but holds a mini layer cake perfectly.