I'm knitting something that isn't a toy or a CounterPain Square.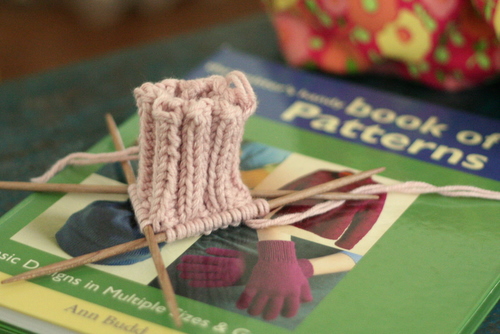 Be still my heart.
Ellie needs some mittens. I'm doubling Rowan Wool Cotton on US 5s (discontinued color – I had to find more on Ebay to match her existing hat) and working from the Handy Book of Patterns by Ann Budd. Great book, by the way. I've mentioned it before.
For mittens you need a couple stitch markers. Well, you don't NEED them need them, but if you want to not have to pay a lot of attention, stitch markers are helpful.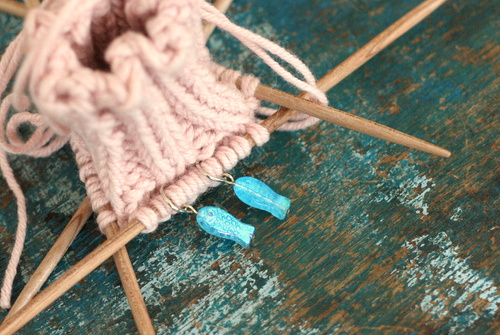 If wishes were fishes…
Between the mitten leftovers and unraveling her hat, I hope to have enough yarn for a larger hat. I should have just started over with new yarn on the set – but the hat fit when I committed to the mitten yarn.