Ladies and Gentlemen, let me begin with a short endorsement: Theraflu (the kind with "warming relief" to be specific) is nothing short of awesome. I might go so far as to call it Miraculous if the second ingredient on the label wasn't alcohol. Hah!
I am feeling much better.
I even made my Darling Sister (who is coming to visit today YAY!) a little surprise because I love her and often think of her when I am sick.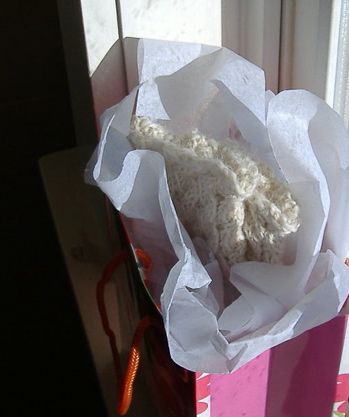 You know whats. In some Blue Sky Alpaca.
Everybody else is making them. I was really starting to feel left out. They are a quick, interesting knit and a nice break from those socks. They are also probably full of Flu Germs, which is why I changed the name to "Catching." It had a better ring to it than "Mitts of Death." Sounds almost cute right? Be sure to remind her of that when she is huddled in bed with chills and fever waiting for the sweet release of death.
Enough sick talk! Look! Kitty!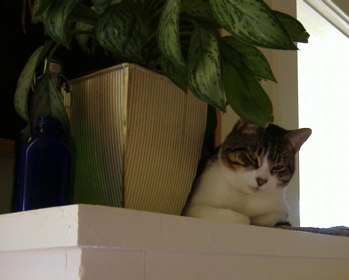 William Henry, you're up so high!