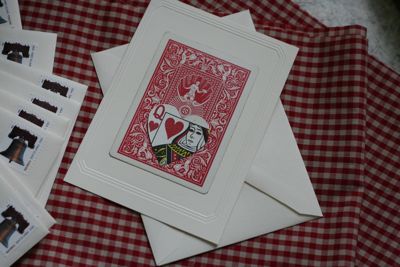 Happy Valentine's Day!
I'm not sure my cards will make it in time this year. They were finished last Monday but I got to stalling about mailing them because I was trying to finish this:
SPOILER ALERT
(If you are Judi, there is nothing to see here. Come back later.)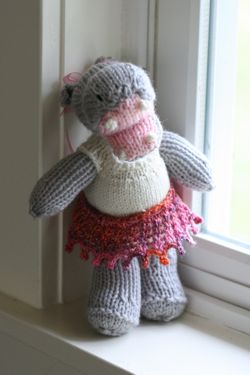 Hippo Valentine's Day!
It was raining (of course) so the pictures are terrible. But this was such a satisfying finished object.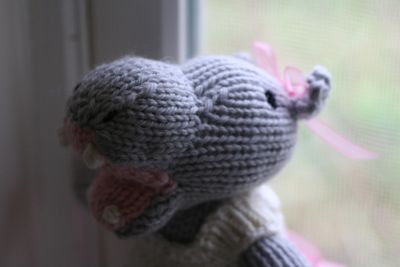 Mah close-up. Let me show you it.
Hippo and ballerina costume patterns by Fuzzy Mitten.
The Deep V looks the same as last time. I don't know if it is because the sweater is so boring or if it is because the toys have just been so fun, but I have found myself contemplating an etsy shop. With bunnies maybe.