Monthly Archives:
March 2013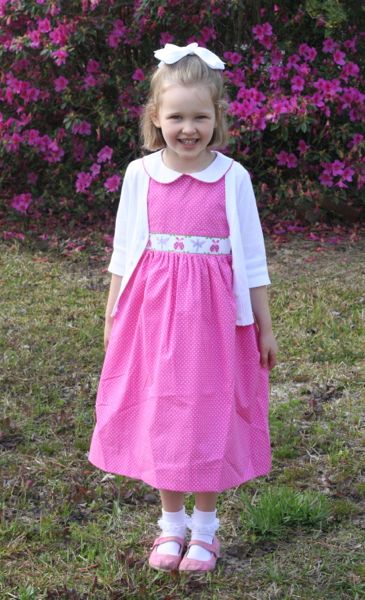 Happy Easter!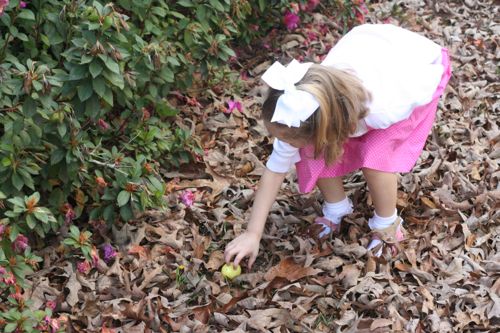 Happy Hunting!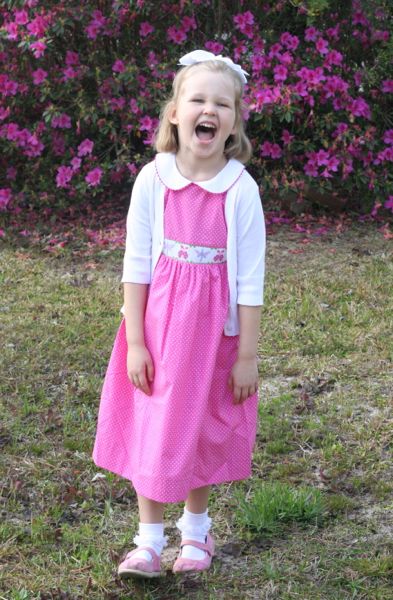 Hooray for Spring!
I finished the eggs!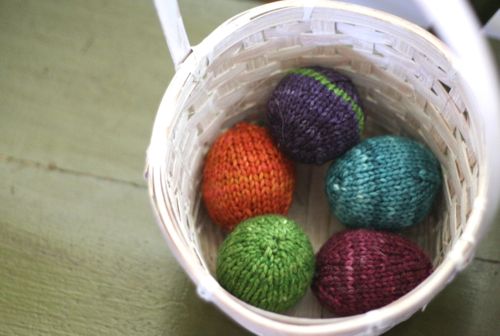 Yes, there were six colors in the kit.
Ellie and I have been taking turns hiding them in different rooms for the other one to find. In fact, the yellow egg is hidden so very very well in my bedroom that neither of us can find it.
There were so many of you interested in happy chickens and knitted eggs, that I decided that a dozen patterns was a more appropriate number for an egg-related giveaway. The random number generator has selected:
18 – kathy b
12 – celestinw
6 – Ruth
27 – Katie
21 – Cathy B
24 – Sophie
22 – Coralee
28 – Cassie
2 – Kimberly
30 – John
4 – Susan
10 – Donna B.
It took me FOREVER to get all of those sent! If you didn't receive a pattern by way of a Ravelry gift and should have, please let me know and I'll fix it. The random number generator seems to favor folks with the initial 'B'. Just a tip for the next giveaway.
Y'all best get to knitting, winners – it's a good thing these are quick like a bunny!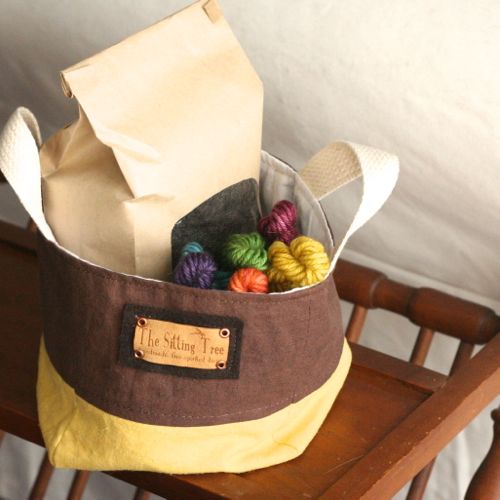 I bought myself an Easter treat!
For two years, I've been trying to get myself together well enough to host a big "Factory Farm Eggs are Just Mean have an Eggless Easter" awareness campaign. Purchasing eggs from factory farms to celebrate new life, new growth and a beautiful spring is simply hypocritical. The chickens that lay those pretty, white eggs suffer horribly and may already be dead. As part of that, I've been working on an egg pattern. But lots of folks have already designed eggs. So I kind of stall.
**The contest is closed – many thanks for participating! Winners and deliveries tomorrow night (or Thursday).**
When Elizabeth from the Sitting Tree offered a kit with little skeins, the pattern and the tote (with a yellow bottom YAY) I really couldn't help myself. Her little egg pattern is elegant in its simplicity and I'm going to give away half a dozen of them (them = Elizabeth's pattern in PDF form) to random commenters on this post. Even if you call me names in your comment and say that I am trying to ruin agribusiness you are still in the running. But if you've ever seen a picture of chickens crammed into a battery cage, you won't be calling me names. Just leave a comment before the end of the day Tuesday, March 26, and be sure that I can reach you by email to send your pattern.
**The contest is closed – many thanks for participating! Winners and deliveries tomorrow night (or Thursday).**
If you do buy eggs this Easter, look for humane certification labels or find a friend with well cared for backyard birds. Even better: knit yourself an alternative.