I'm on vacation until after Christmas so I started a sock.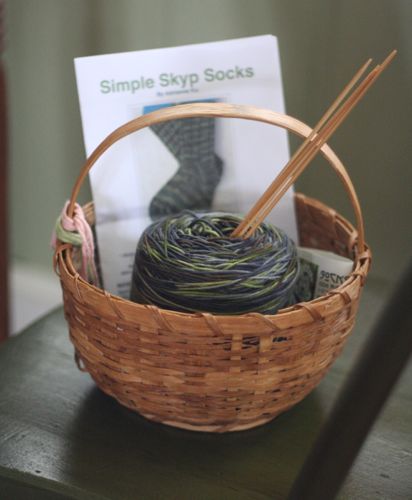 Ingredients: yarn, pattern, needles
I haven't knit socks in 4.5 years.
These are for Michael, so I'm using Socks That Rock mediumweight in Monsoon from the Blue Moon Fiber Arts Rockin' Sock Club about a million years ago. If you use 56 stitches and US2s you'll get vertical stripes, but 60 stitches and US2s makes a lovely spiral of color. That does mean that I have to modify the Simple Skyp Socks stitch pattern by two stitches and hope that the 'heels by number' site still exists (it DOES). But still.
I'm knitting socks.