I'm way past ready to finish up the Octopus pattern for my test knitters. If only the sun would come out so I can take a decent picture of all these legs getting put together.
I'm working on an Elephant in the meantime and I though I was going to run out of yarn but I knit real fast and didn't.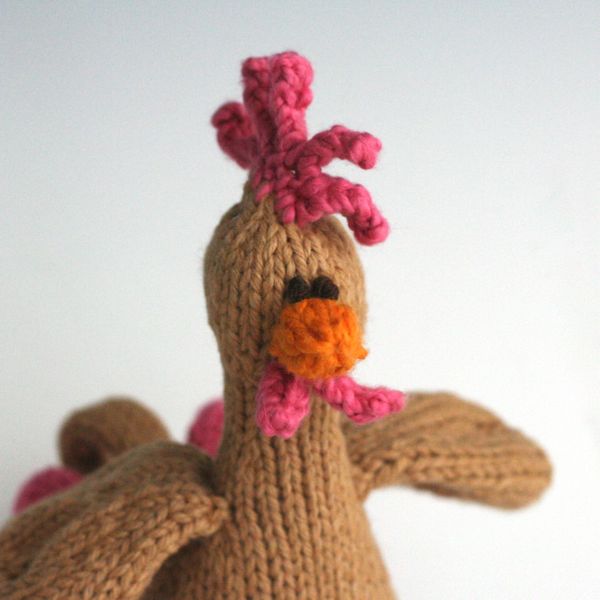 I finished a rooster.
Every time I knit a chicken, I think about how I could really improve that pattern. It was my very first complicated toy pattern and I do so many things differently now. Maybe I'll spruce it up one of these days.
Also, I am contemplating a Four Seasons Swap series. We are finishing up winter…so I'm thinking of spring ideas. Is this intriguing for anyone?
We'll have a a little bit of a swap round-up towards the end of the week. A couple boxes experienced weather delays so I want to give them a little time to catch up to their recipients. I really want to hear about what book/movie folks sent! Security is a nice long 'To Read' list. Don't tell me yet – wait for the round up!