The sun came out yesterday afternoon! It was a crazy time. Even with all the help I got from my good friends, I did get the tentacle connection pictures finished.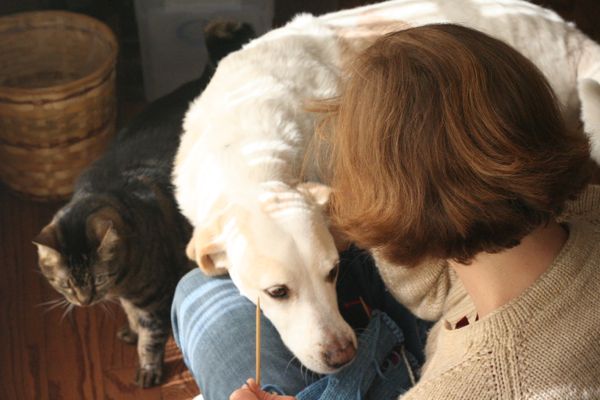 Y'all. I'm trying to work.
Now I just have to beat the test knitters to the next stage of octopus construction that needs visual aids. And hope for nice weather.
I think that's called a 'long shot'.