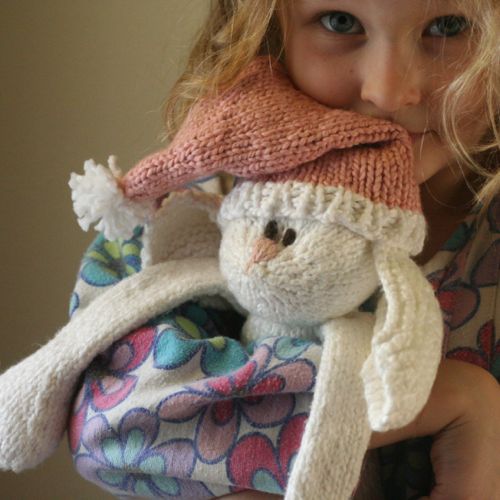 All your stuffed friends can feel Christmasy in their new Santa hats!
Insiders Notes: The white is O-Wool Balance Bulky. I held worsted acrylic doubled for the red – it was all I could find at the last minute. To scale the hat up or down, just change the yarn size. I'd love to see ornaments!
Happy Thanksgiving – and Christmas a little early!