Ladies and Gentlemen, the Official Dish Rag of Son of Dish Rag Tag: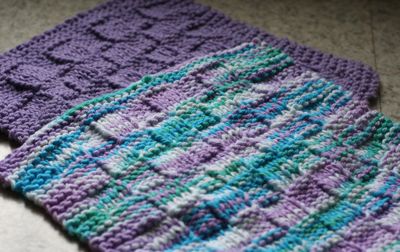 Simple to follow. Easy to knit. And it doubles as a checker board!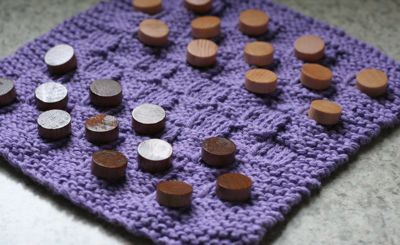 Or, if you've got more brain than I, a chess board.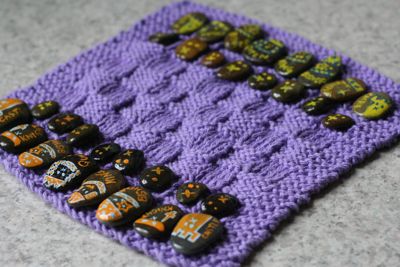 This set is an Etsy find that I acquired by surprise (surprise is another word for Fate). It seems like an appropriate gift for Dish Rag Tag's Most Valuable Player this year.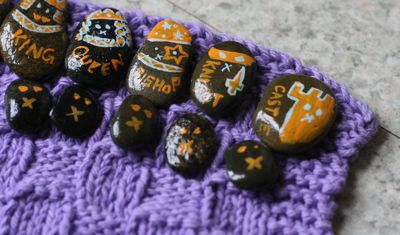 Our MVP this year will win the pebble chess set and some matching cotton to knit a board. Make it as a Christmas gift, or a birthday present, or a travel set to put in the car.
To nominate someone for MVP, just email me or leave a comment with your Most Valuable Player's first name and team (or state of origin). Everyone "nominated" will be part of a random drawing for the prize after the race ends. Don't worry, I'll remind you about it several times between now and then.
More prizes coming soon!