Forgot to check my gauge.
I'll start over.
If you were to live in a house with seven fireplaces and thus seven mantles, could you also have seven stockings?
Aw, man. Truman needs a stocking and I can't find my notes for the cat stockings.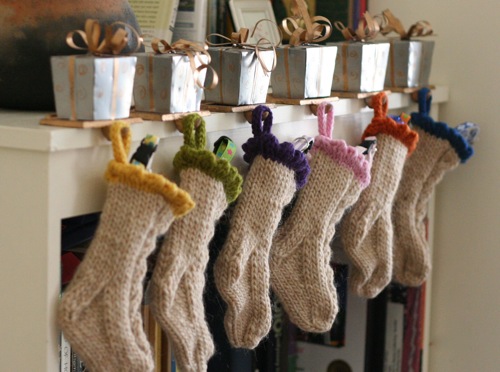 I was going to do them up to be my Christmas Freebie pattern too. I really can't believe I didn't put the notes in a post or something when I made the cat stockings.
Argh.