The prize for the second team to attain Dish Rag Tag Glory is actually the first prize I picked. Trophies.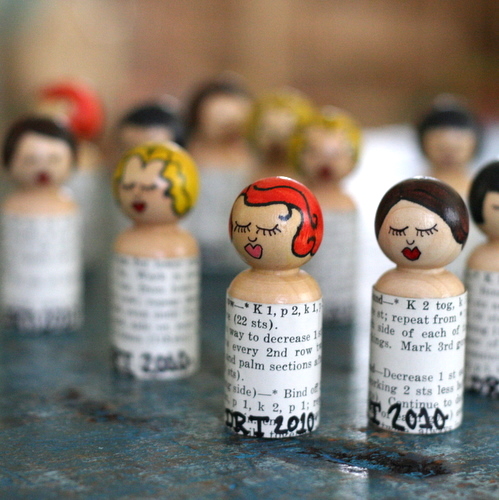 Knitty Girls
Kat's in the Belfry makes these great Shakespeare People. They are peg dolls with bee-stung lips dressed in passages by the Bard. So I thought, I wonder if Kat would dress them in knitting patterns? Ellie wants them all. And, I have to confess, so do I.
How's the race going? Last week was surprisingly quiet (at least in my comments). This week I see several status bars inching into the front! Please share you experiences or links to your blog posts in the comments.